Wingfield Digby Gifting
A Country Styled Christmas with Wingfield Digby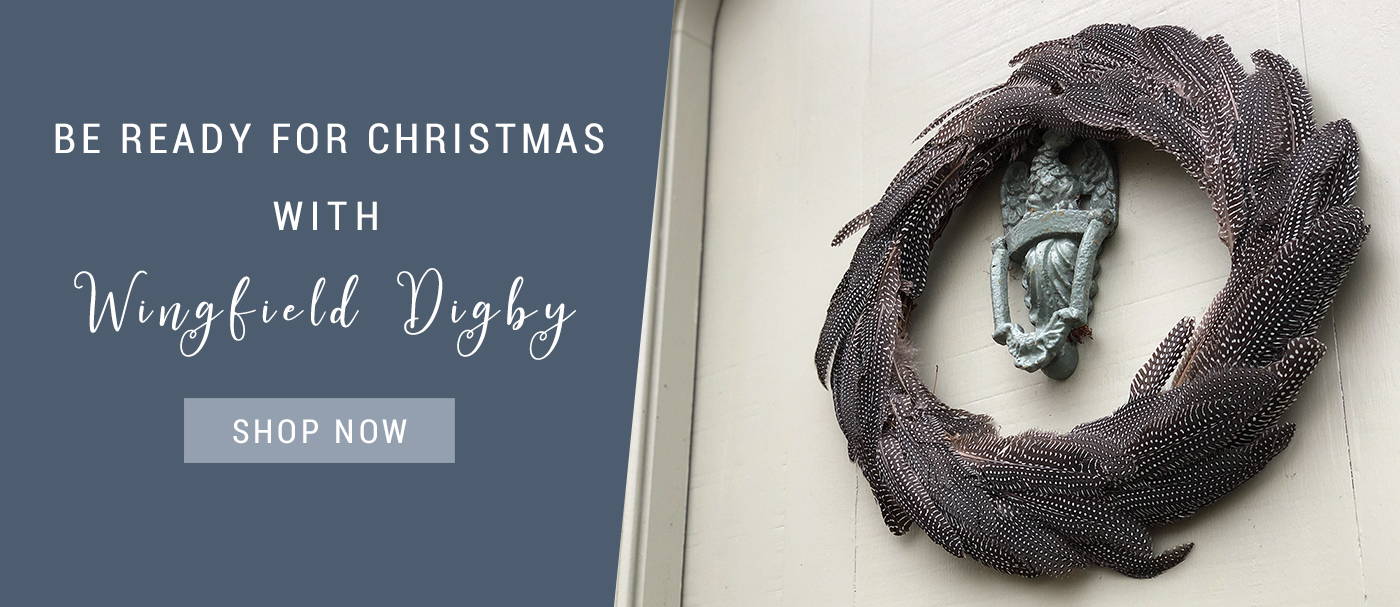 Wingfield Digby is a family run business who create a range of gorgeous, unique accessories, all inspired by nature and the great British countryside. Their intricate designs are handcrafted from real feathers to create a range of items, including feather wreaths, photo frames and stunning table centres, you're bound to find something to compliment your home. Whether you're hosting a dinner party or want a luxe item for your Christmas table centrepiece, Wingfield Digby are devoted to providing gorgeous homeware accessories for country lovers and this is the exact reason why we at Landmark stock their wonderful pieces.

Christmas is the perfect time to add a touch of country style to your home and we guarantee you'll love something from the elegant Christmas range Wingfield Digby provide. Maybe you're looking to decorate your fireplace or front door with a gorgeous wreath? You can choose from pheasant, guinea fowl or duck feathers, adding an element of luxe to your porch. Equally, stunning in any setting, the Wingfield Digby Bird Feather Mixed Decor Set, a collection of eight real feather bird decorations that will be a great addition to your tree or home interior. For a beautiful contrasting look, add the Set of 6 Real Feather Ball Decorations too, this gorgeous set comes in a pack of 6 with three feather types. All for inexpensive prices that ooze luxury and quality.
---
If you're searching for a gift for a loved one this season, there are a range of gorgeous pieces to choose from. Browse our placemats, drink trays and picture frames or opt for a more gender specific present like bold printed silk ties or their finely detailed leather belts, any of which would be a great place to start. The choice is endless and well worth investing in.