This Baked Feta Pasta has been doing the rounds on social media, and the promise of a knockout pasta dish ready in a matter of minutes had us foodies here at Landmark desperate to give it a go. Maybe it was the news that Finland had a shortage of feta after the recipe went viral or maybe it's just that we'll use any excuse to make delicious food. If you're wanting a comforting meal after a long day of work or home schooling then this is it – the creamy, salty feta cheese combined with the bursting sweetness of the tomatoes is a winning combination that had us going back for seconds!
The recipe is fairly easy-going when it comes to tailoring it to your own tastes. We love a bit of heat so a sprinkling of chilli flakes added that, whilst the basil is pretty interchangeable with anything from parsley to rocket depending on what you've got in the fridge. As for the garlic… we roasted a whole bulb and added more of it than we would care to admit! Don't be shy when it comes to the olive oil too, it confits the tomatoes and garlic and creates a really decadent sauce.
Does it sound good to you? Why not give it a try using the recipe below!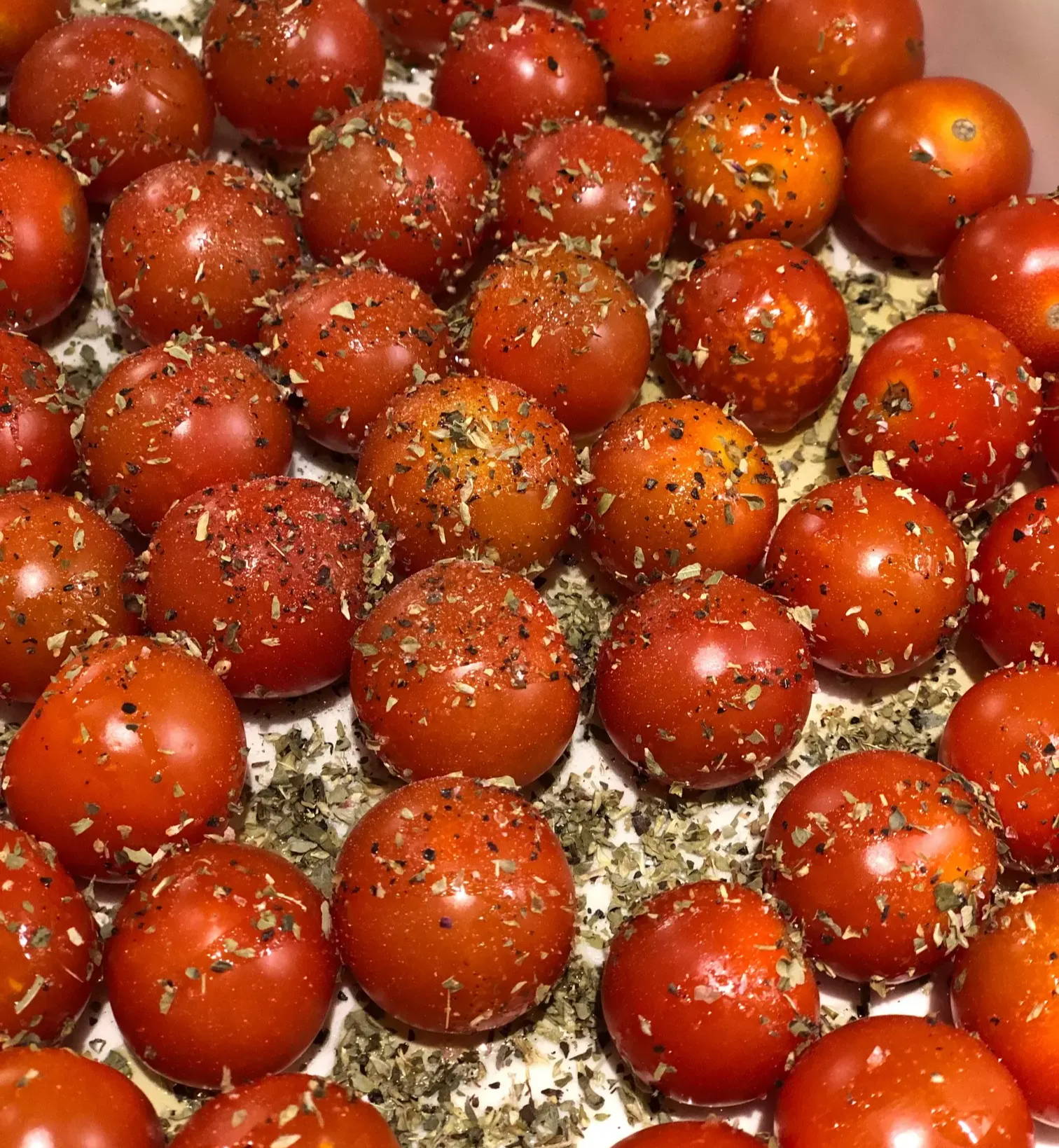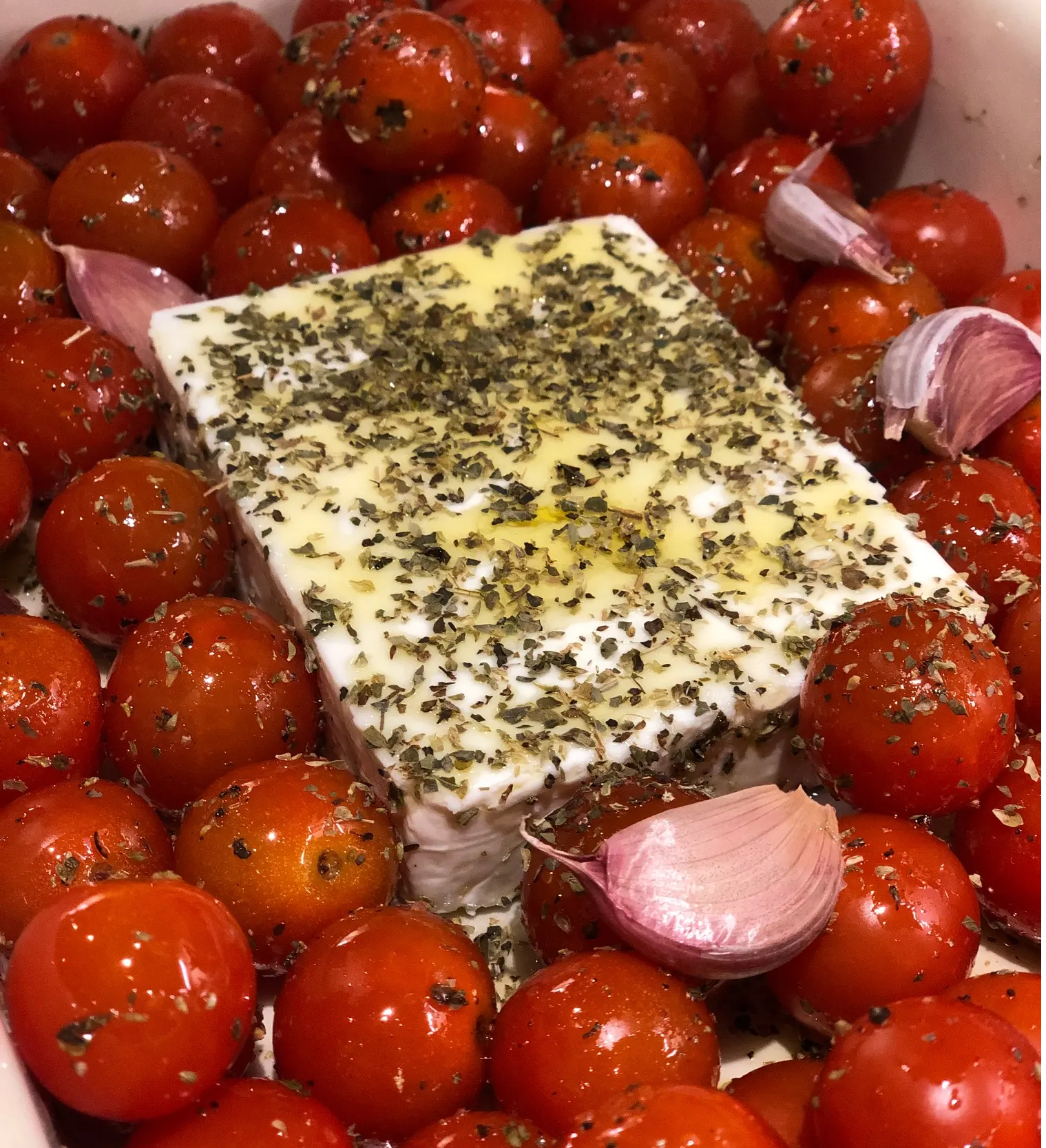 Ingredients:
80g per person Pasta
1 block feta cheese (full fat is best)
2 x Punnets Cherry tomatoes
4 Cloves Garlic with the skin left on
Generous Sprinkle Dried mixed herbs
Big Handful Fresh basil
Chilli flakes (optional)
Olive oil
Salt and pepper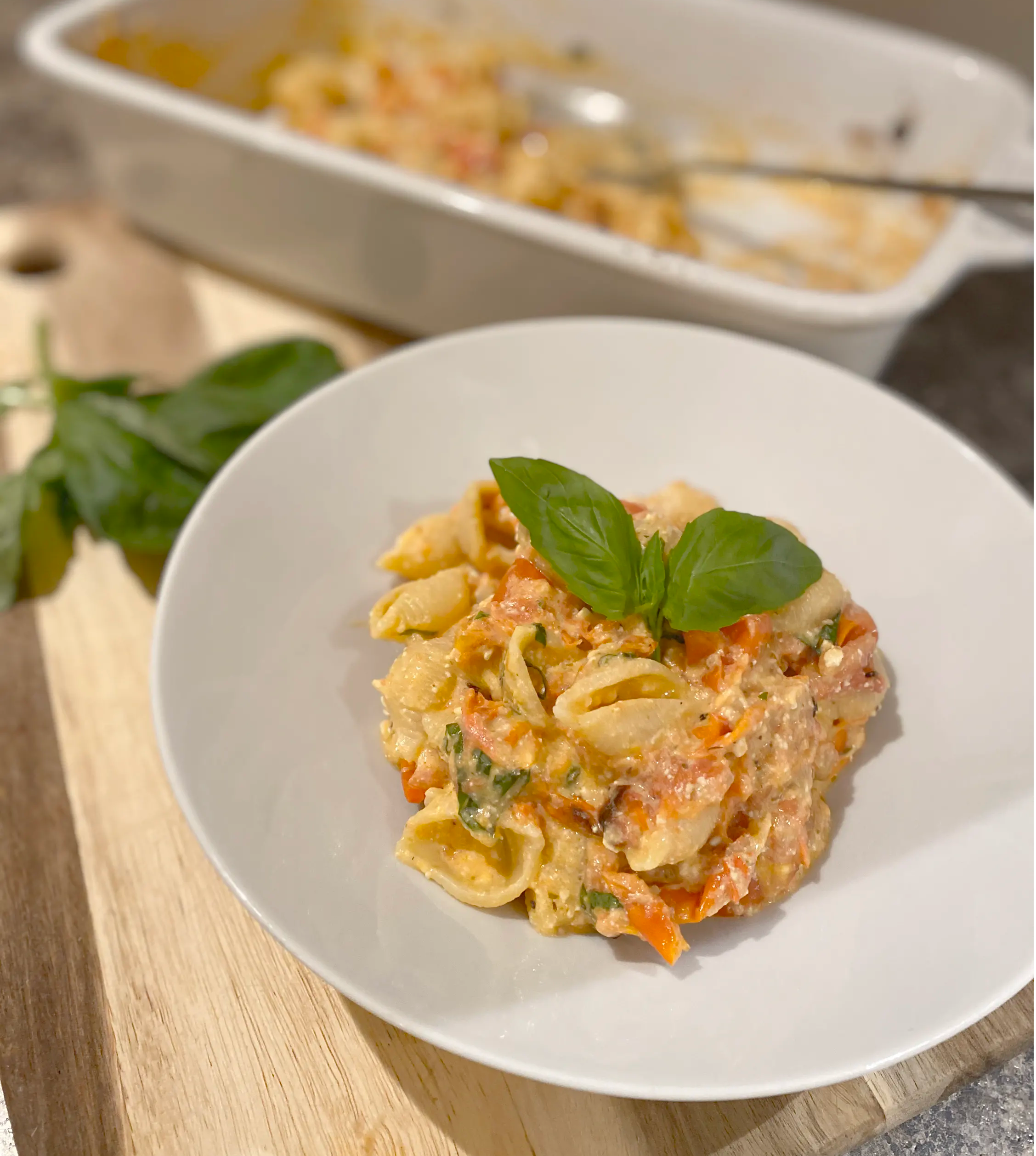 Here's how to make it…
Preheat your oven to 200°c
Pour a generous amount of olive oil into the bottom of a casserole dish. Add the tomatoes and as much garlic as you like and mix to coat in the oil. Nestle the block of feta in the centre, drizzling with oil over the top and season everything with salt and pepper. Sprinkle over your dried herbs and chilli flakes if using and place in the oven for 30 minutes or until the tomatoes and feta have caramelised on top.
Meanwhile cook your pasta according to the instructions on the packet, ensuring to season your water generously with salt. Reserve some of the pasta water.
Remove your dish from the oven and squeeze the roasted garlic cloves from the skins directly into the tomatoes and feta, then mash it all together to combine. Add chopped basil and stir in the pasta with a little of the reserved pasta water if you need to loosen the sauce.
If you fancy adding an extra dimension to this dish we've found some perfect additions: Crispy Chorizo, Fried Chicken or even Black Olives!

Enjoy!