With better weather (hopefully) around the corner and half term coming up, now is the perfect time to head across to Sudeley Castle to see their 30-strong herd of Asian elephants currently roaming the grounds. Nestled in amongst the surrounding Cotswolds countryside you will discover these life-sized elephants that range from matriarch down to calf, all handmade by Adivasi tribal communities from the jungles of Tamil Nadu, Southern India, for the CoExistence campaign.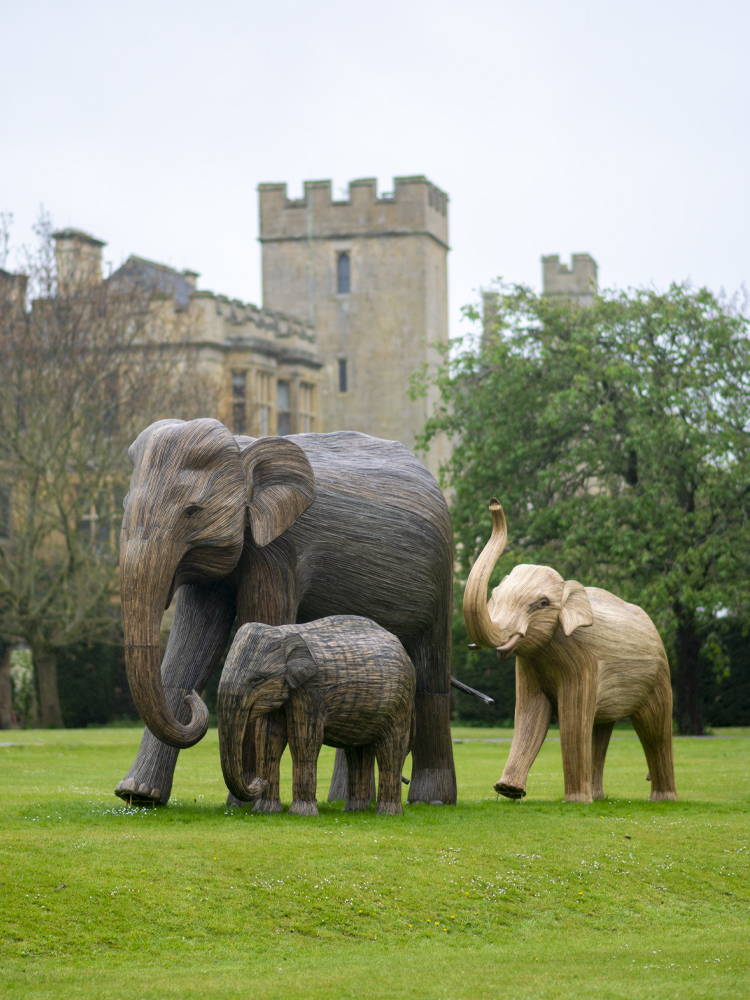 'The elephant can survive only if forests survive' - Mark Shand
With Sudeley Castle just a few miles down the road from our Broadway stores, a few of us booked our time slots and headed over to Winchcombe to take a look. Strolling around the grounds we spotted these striking sculptures everywhere from hiding in amongst the ruins to bathing in the water. With a focus on the loss of habitat for Asian elephants, there are signs dotted around that are informative and easy to digest for both adults and younger minds.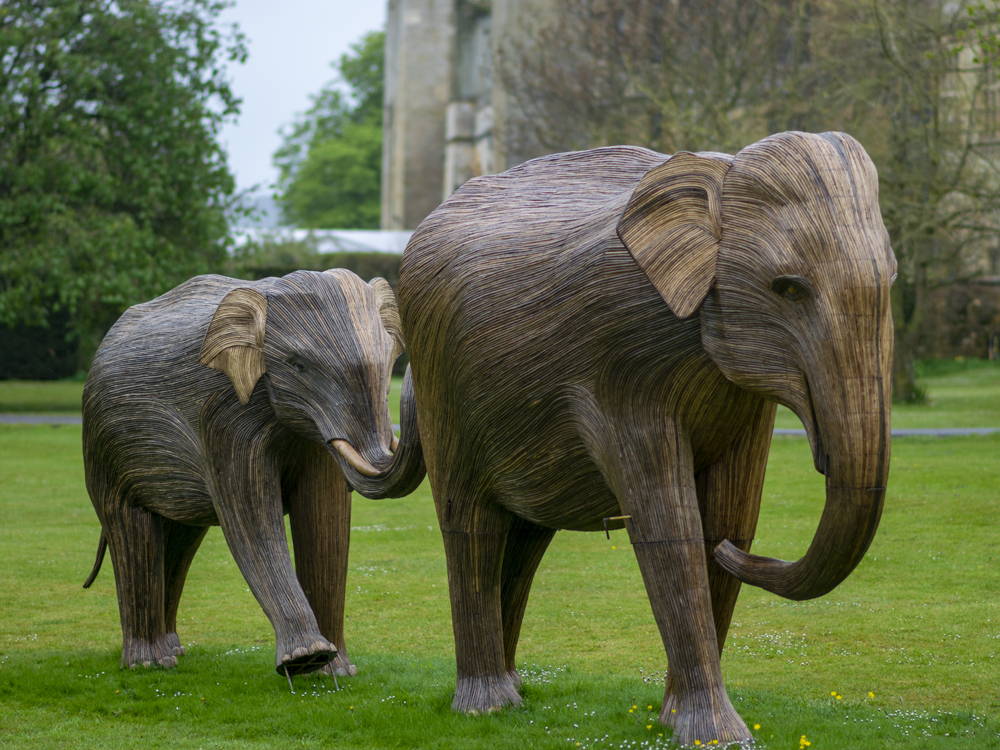 At this time of year the gardens of Sudeley are bursting into life so we spent a few hours there wandering around the grounds and taking it all in. A poignant and fresh air-filled day for families, the kids will enjoy learning about the elephants and getting up close to their life-sized models - they're also sure to love the addition of real elephant dung for an authentic touch! There's a large play area to keep them occupied whilst you catch up with family and friends, and a café to fuel up along the way.
CoExistence runs at Sudeley Castle until the 6th of June. Book your tickets here