We don't know about you but sitting outside to eat in our Great British weather leaves a lot to be desired! We're all foodies here at Landmark so we asked our staff to send us their recommendations for their favourite local restaurants that they'll be heading to when we're finally able to dine inside from May 17th. The next time you're shopping with us in Broadway or Marlborough, be sure to get a table booked for some fantastic local food!
Bunce's Bakehouse, Marlborough
There's nothing better than heading out for brunch to set you up for a weekend of relaxing, and Bunce's is where our Marlborough staff like to sit and watch the world go by over some great food. They make everything from scratch here, from milkshakes and their own tomato ketchup to exquisite cakes and our personal favourite, the coveted smoked trout kedgeree. Small and cosy, it's a great option whether you're looking for a drink and a sweet treat or something more substantial to set you up for the day.
Russell's of Broadway
If you've taken a stroll along Broadway High Street then you can't have missed Russell's. The fenced courtyard to the front lends itself perfectly to whiling away the time with a glass of wine and good company, whilst the dining room inside provides an intimate yet relaxed dining experience. Here you'll find modern British food to suit all tastes, from pan fried Cornish sole to classic Sunday roasts alongside more surprising options such as venison carpaccio with a dark chocolate sauce.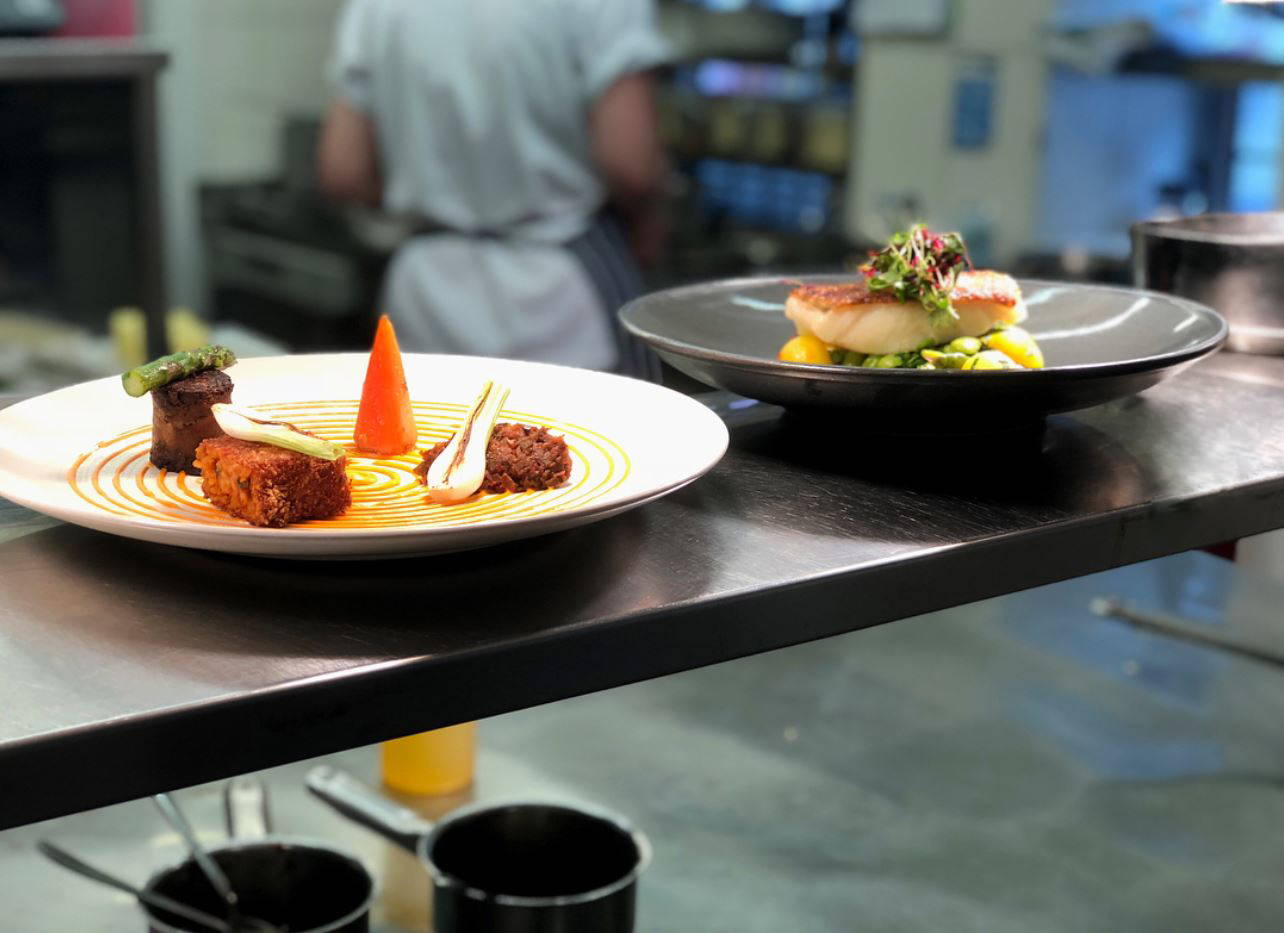 Dan's at The Crown, Marlborough
An independent restaurant that is all about doing the simple things well, Dan's in Marlborough provides an informal yet friendly and efficient dining experience. Offering a wine list heavily influenced by Dan (the owner's) Australian roots, the perfectly-paired dinner menu features gems such as pink roast duck breast, char grilled fillet steak and their famous gin & tonic prawns – trust us, they're as good as they sound!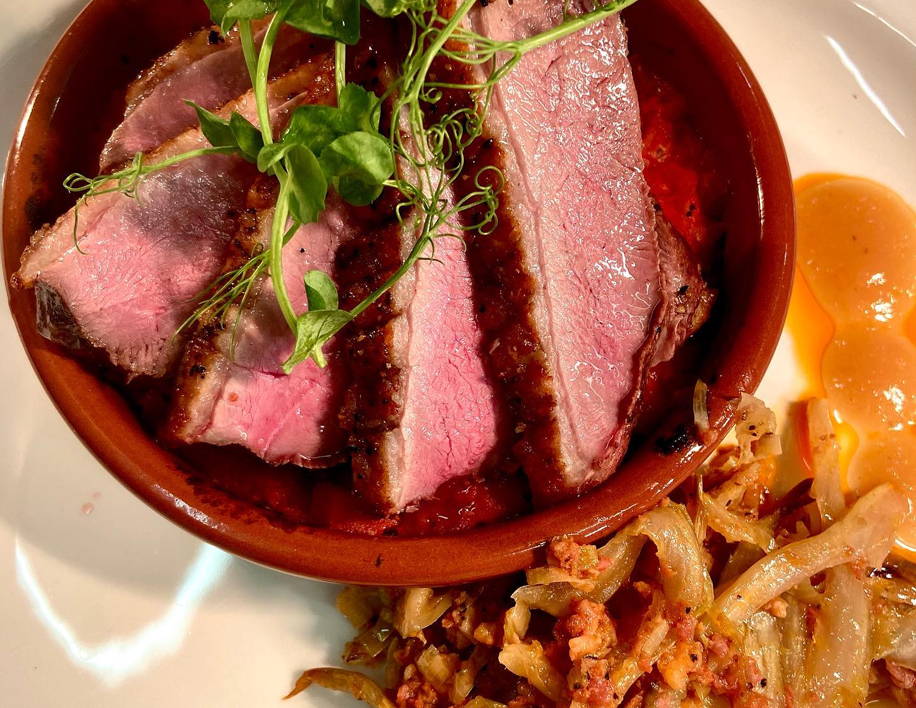 The Fish Hotel, Broadway
Part of the Farncombe Estate, The Fish sits upon 400 Acres of glorious Cotswold countryside with views of rolling hills – idyllic! Dine in at Hook, a laid back yet luxurious menu that celebrates seafood from responsibly sourced fish to sustainable shellfish including hake kiev and slow braised octopus. For those wanting a more informal feel to their dining experience, cosy up next to their 360º fireplace for a menu of mix and match sliders, from the classic 'Going State Slide' beef to the 'Guac and Roll' crab and avo combo – order the deep-fried gherkins on the side, they're a firm favourite with us girls here in the office.
The George & Dragon, Rowde
Located not far from Devizes is The George & Dragon, a 16th century coaching inn that has turned its hand to serving up the freshest seafood straight from the Cornish coast. Their aim is to go the extra mile for their guests and Chippy who heads up front of house has great hospitality running through his veins – warm, professional and always happy to go the extra mile for the guests. On the menu you'll find everything from monkfish wrapped in parma ham to half a dressed lobster - they also serve a great selection of meat options including crispy pork tenderloin and fillet steak for those who haven't got their sea legs!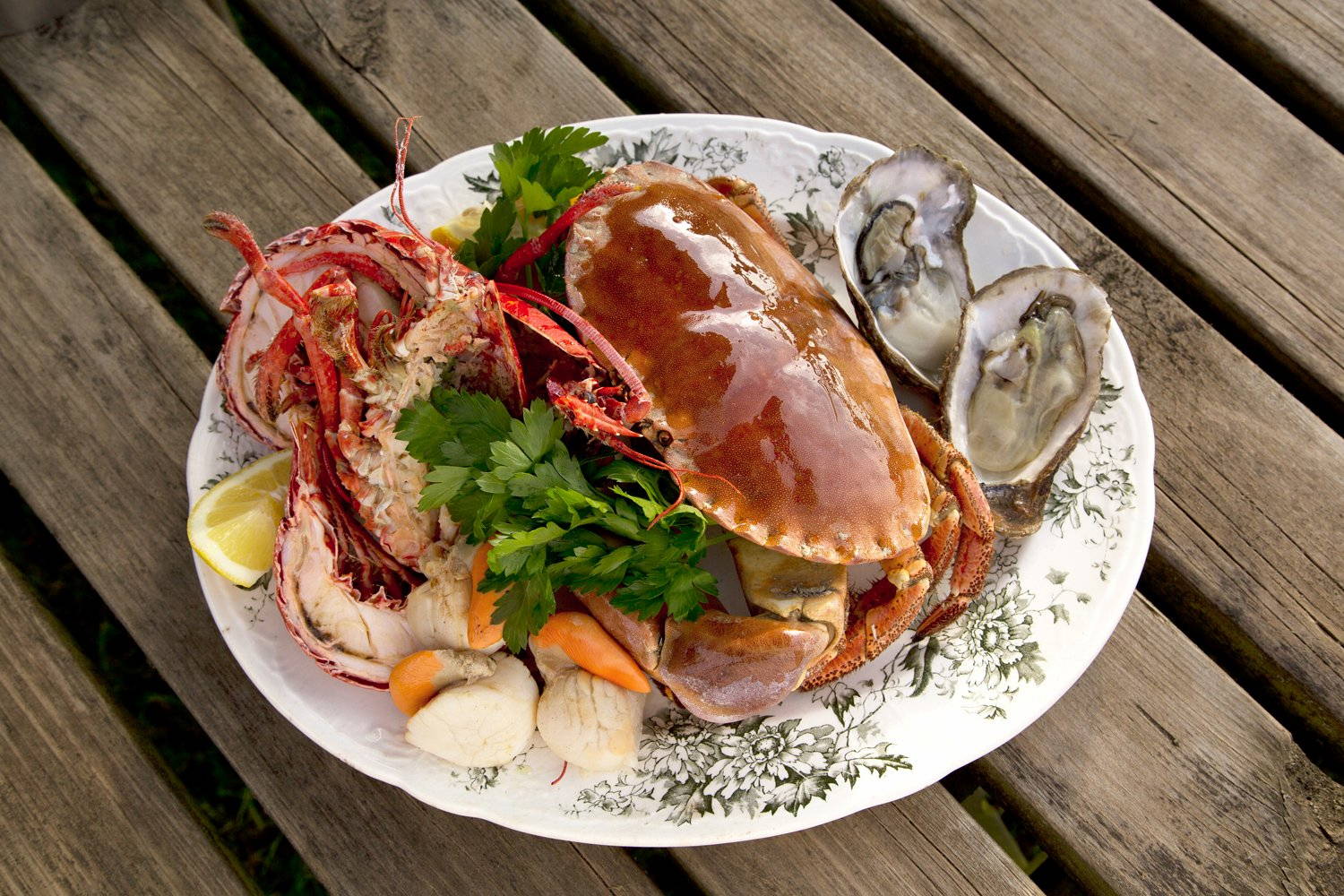 Childswickham Inn, Broadway
Another favourite for the girls here in Broadway, the Childswickham Inn is located in the next village along and serves easy, delicious food using local ingredients. Warm, friendly and a great option for families, their outdoor seating area has heaters set upon the tables for chilly evenings, and a cosy dog-friendly bar inside for that classic rural pub feel. The menu features classics alongside more unusual offerings such as fillet of seabream, lime and coriander crab cake and lamb shank with chorizo and spring onion mash. We especially love the halloumi fries to start.